WE CAN ALSO ASSIST YOU WITH:
Boston Trial Lawyer
Legal Malpractice · Business Litigation · Personal Injury
I am attorney Charles Kazarian. Over the past 35 years, the focus of my Boston law practice has been on litigation and trial work in the areas of legal malpractice, business litigation and personal injury.
My law firm is based in Boston, Massachusetts, but I have successfully handled cases in Rhode Island, New Hampshire and Maine. In addition, I will consult on cases in other states in cooperation with local counsel.
I am widely known for my experience and success in the area of legal malpractice. I take pride in helping ordinary people who are the victims of legal negligence recover compensation for their losses. I also advise clients when it is possible to appeal decisions lost because of their lawyer's mistakes.
Beyond legal malpractice, I have a track record of success in business litigation, civil rights law, and other complex litigation.  I have earned the respect of my peers and numerous referrals from satisfied clients.
My goal is always to help my clients resolve legal issues without litigation and in the shortest possible time through out-of-court negotiations, mediation and arbitration. However, when a favorable negotiated settlement is not possible, I bring to bear more than 35 years of experience arguing cases at all levels of the court systems in Massachusetts and other New England states.
I frequently handle cases on a contingency basis, meaning there are no attorney fees unless I recover a judgment or settlement in your favor. I have an extensive record of winning positive results for my clients.
Call For A Lawyer Case Review
Call (617) 723-6676 today for a confidential review of your case. There is no cost for an initial e-mail exchange or telephone consultation with me or my staff. Or you can fill out the contact form on this site, including as many details as you feel are necessary about your legal malpractice or other matter. We try to respond to all emails within 24 hours.
Charles Kazarian was a featured guest speaker on legal malpractice at the Legal Lunch Series hosted by……. Click here
to read more
VIDEOS
Boston MA Business Litigation Lawyer Personal Injury Attorney Massachusetts 3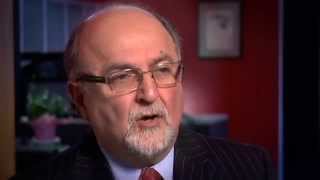 Send Your Case
Bold labels are required.